YouthBuild Schenectady at SEAT's New-Build Home Net-Zero
The dust has settled, the floors are shined, and the front porch is rocking-chair-ready at 99 Prospect Street, Schenectady, the first ground-up, net-zero construction project undertaken by YouthBuild Schenectady. The energy-efficient home is currently for sale and ready for new homeowners. The 52 students who used it as a training ground for learning skills in green building construction know the love and energy put into making this home a perfect owner-occupied property.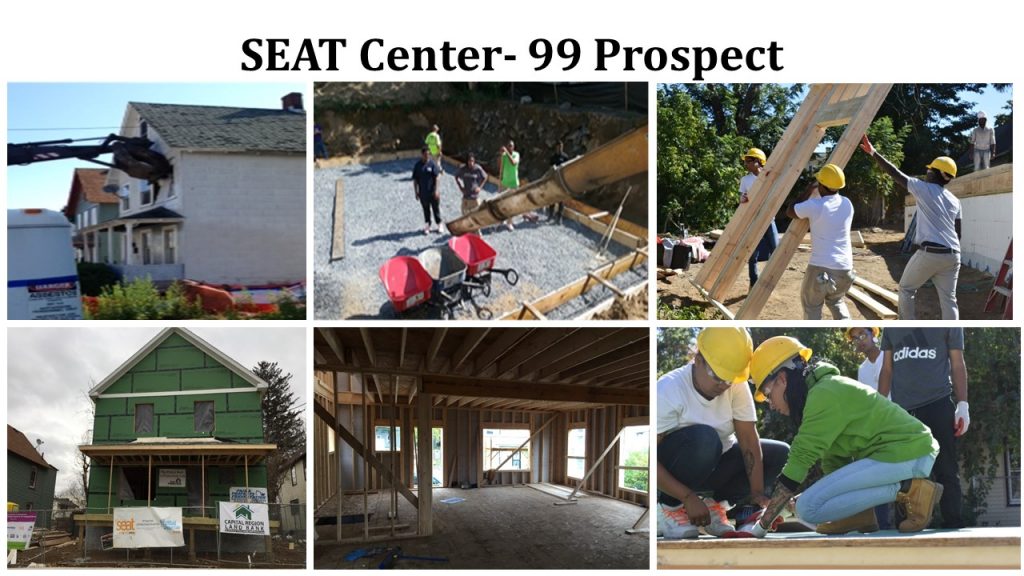 The home, under construction since fall 2017, was built with support from Saint-Gobain and the Capital Region Land Bank. Many staff members and local partners constructed the single-family home that aims to achieve the U.S. Green Building Council's LEED Platinum certification.
The modern single-family home features three bedrooms, two bathrooms, a kitchen, dining room, living room and a first-floor laundry room. The project team partnered with Northeast Green Building Consulting to achieve LEED Platinum certification and boasts many eco-friendly and green energy components that provided amazing learning opportunities for YouthBuild Schenectady's students.
Saint-Gobain applied a systems approach to the design and construction of the Multi Comfort home by featuring high-performance solutions that have been carefully orchestrated to work together to provide exceptional comfort, air quality, energy efficiency, thermal performance, light, beauty, durability and sustainability.
The new home also features Energy Star® appliances and Universal Design® concepts that promote accessibility for all. This project joins the LEED-Gold certified renovation project at 843 Emmett St. as the second LEED-certified project completed by YouthBuild Schenectady through Saint-Gobain's national partnership with YouthBuild USA. Read below to learn more about what makes this home so special.
99 Prospect Street is currently for sale and will be sold to a first-time home-buyer. Conveniently located within walking distance of the thriving, Schenectady downtown community, the home is located in the Eastern Avenue Revitalization Neighborhood, a focus area for Schenectady development. Two abandoned homes beyond repair were torn down and their very small lots were combined to create a single lot on which this new build was developed. (update: 99 Prospect Street was sold on January 13, 2020)
Thank You To Our Construction Partners Who Made This Possible!
Taking It From the Top: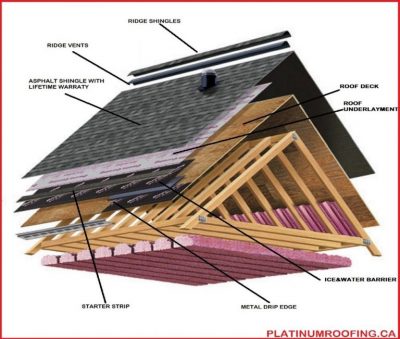 Roofing solutions from CertainTeed:
CertainTeed's Solstice® solar system (7.8 kW array) combines the efficiency and affordability of traditional solar products with the unique value of CertainTeed's comprehensive warranty, which covers the full system, as well as its professional installation, for up to 25 years when the system is installed by a CertainTeed-credentialed solar installer. The system includes the highest quality system components paired with CertainTeed's solar modules for a seamless solar experience.
Landmark® Shingles are the high-quality, reliable choice for beautifying and protecting a home. With a dual-layered design that emulates the dimensionality of true wood shake, Landmark asphalt shingles offer the heaviest weight and widest array of color options in their class, providing peace of mind and allowing you to create or re-create the ideal look for your home with confidence.
WinterGuard® waterproofing shingle underlayment is a self-adhering ice and water barrier made from polymer-modified asphalt. Vapor-tight and elastic, WinterGuard stretches and seals around nail penetrations to protect your roof against water penetration in its most vulnerable places.
On a Solid Foundation: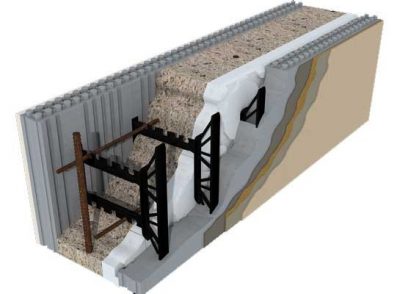 Insulated concrete forms (ICFs) result in cast-in-place concrete walls that are sandwiched between two layers of insulation material. These systems are strong and energy efficient. Traditional finishes are applied to interior and exterior faces, so the buildings look similar to typical construction, although the walls are usually thicker. Traditional wood-frame construction can't compare to the safety, permanence, and energy efficiency of walls built with insulating concrete forms.
A major appeal of ICFs is the potential for reducing energy to heat and cool the building. Some estimates place the savings at 20 percent or more. The R-value for a typical Insulating concrete form is about 20. The walls can often have high air tightness 10 to 30 percent better than frame-with compatible windows, doors, and roof. As a result, assuming a 100-year service life, one single-family ICF home has the potential to save about 110 tons of CO2 compared to a traditional wood frame home. This more than offsets the CO2 associated with the production of the cement used to make the concrete.
The Benefits of Insulated Concrete Forms:
30-70% savings in energy consumption and costs (good for your pocketbook and the environment)
Tornado, hurricane and earthquake resistant (keeping your family and belongings safe and sound)
75% reduction in outside air infiltration (less dust and allergens)
Five times quieter than a wood-frame home
Building with ICFs saves at least 10 trees per home
ICFs can be used to build virtually any home plan, using any finish – brick, stucco, siding, and more.
Owners, contractors, and builders appreciate IFC's:
strong walls
disaster resistance and safety
mold, rot, mildew, and insect resistance (below grade can require termite protection)
overall comfort
energy efficiency and resultant cost saving
fast, easy construction
flexibility
light weight for easy shipping and erection
compatibility with carpenter trades
ability to meet higher energy code mandates with less complicated construction
Why Choose Insulating Concrete Forms (ICFs)?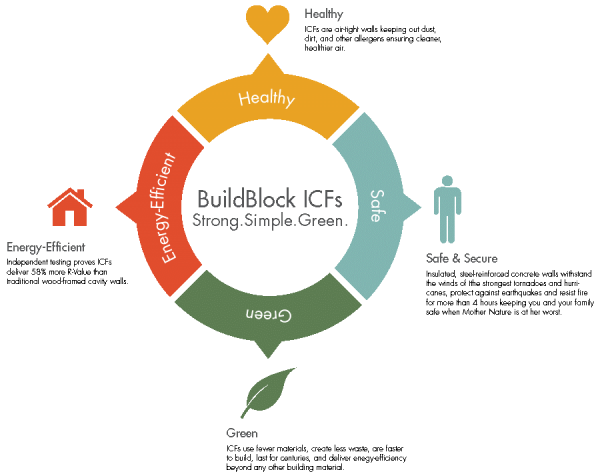 Walling It In: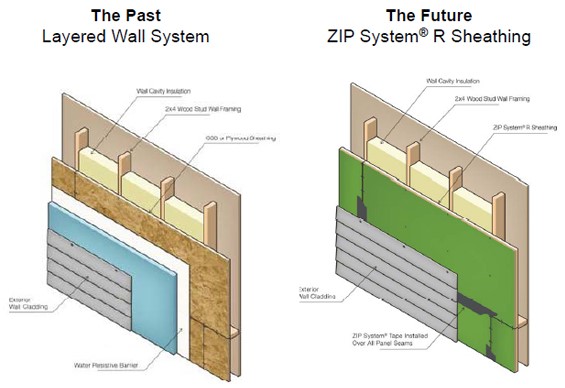 Siding Solutions from CertainTeed:
Insulation Solutions from CertainTeed:
InsulSafe® SP is a premium fiberglass blowing insulation specifically designed for open-blow applications, like the attic space of a home. Because it is blown in, InsulSafe SP fills in even the most hard-to-reach areas, providing consistent coverage for the life of the home. In addition to providing superior thermal performance, InsulSafe SP also provides excellent sound control for a quieter, more comfortable home.
Sustainable Insulation® is made of fiberglass that consists of rapidly renewable content, a high percentage of recycled glass, and a plant-based binder that contains no added formaldehyde, harsh acrylics, dyes or unnecessary fire retardants. Providing long-lasting comfort through thermal, acoustical and air quality performance, Sustainable Insulation also minimizes environmental impacts and improves energy savings.
MemBrain™ Continuous Air Barrier & Smart Vapor Retarder is the industry's most advanced technology to create a better performing home. This patented, revolutionary solution can sense and adapt it permeance to varying humidity levels, helping wall cavities stay dry year round. When installed with standard tape and sealing practices, MemBrain provides a continuous indoor air barrier, creating a better performing building envelope.
A variety of drywall solutions from CertainTeed and Saint-Gobain:
Through the Looking Glass
Anderson's most popular series with their longest-standing products, the 400 Series brings you the best overall blend of performance and style to satisfy just about any window or door need. With years of engineering and craftsmanship to build on, these windows are designed to live up to your high standards.  A classic blend of engineering and craftsmanship.
Low-maintenance vinyl exterior helps protect against water damage
Rich unfinished natural pine or prefinished white, dark bronze or black interiors
Wide range of hardware styles and finishes, grille patterns and glass options
As our most popular and longest-standing products, the 400 Series product line offers a distinct blend of design, reliability and trade confidence. Designed for easy installation for replacement, remodel or new construction projects, 400 Series products feature our Perma-Shield® exterior cladding that revolutionized the window industry. They are also backed by our renowned limited warranty and the largest service network in the industry.
Andersen has the glass you need to get the performance you want. From SmartSun™ glass with HeatLock® coating that is ENERGY STAR® certified in all climate zones* to PassiveSun® glass that helps heat homes in northern areas, there's an option for every climate, project and customer. Check with your supplier for the selections that meet ENERGY STAR requirements in your area.
Efficient Systems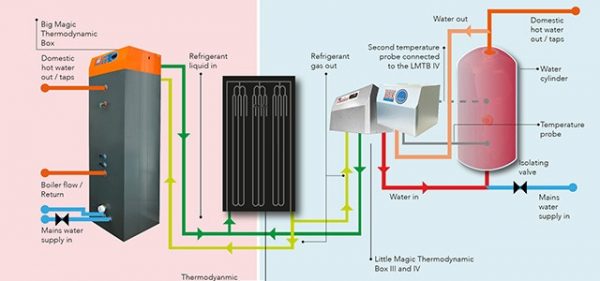 The Big Magic Thermodynamic Box combines an innovative Solar Assisted Heat Pump technology with an A rated, KIWA approved stainless steel cylinder to create our first ever thermodynamic cylinder.
The Big Magic Thermodynamic Box is the all in one solution to your hot water heating requirements. Enabling us to offer a complete range of Solar Assisted Heat Pumps, with either our 130L or 200L indirect, unvented cylinder, suitable for every installation. This hot water heating and storage system has been MCS tested.
Relying on the same thermodynamic principles as our existing Solar Assisted Heat Pump range, the Big Magic Thermodynamic Box transfers this energy to water within its casing, to efficiently and cost effectively handle the water heating for use in your home.
Water Heating – How does it work?
The Thermodynamic Collector circulates refrigerant liquid where energy is absorbed from the ambient temperature.
This transforms the liquid into a gas, which carries the heat energy to the Solar Assisted Heat Pump.
The Solar Assisted Heat Pump then compresses the gas which increases the temperature.
The spent gas reverts back to a liquid which flows back in the panel, allowing the process to start again.
Simultaneously, the superheated gas heats the water within the cylinder using a proprietary process.
This process continues until the water in the cylinder reaches 55C.
The Heat Pump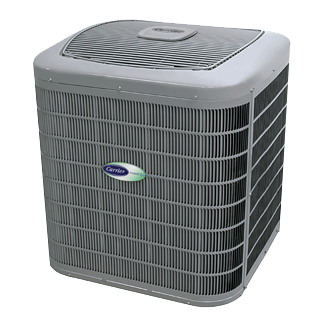 The Infinity series heat pump with Greenspeed intelligence is the first of its kind. No other ducted, air source heat pump can beat its 13 HSPF rating for heating efficiency. It's a winner too, when it comes to cooling. But perhaps the biggest story is what it can do for your home comfort.
Greenspeed intelligence is created by pairing adaptable-speed technology with our Infinity control's intelligence. The unique, variable-speed compressor of this unit, when managed by the Infinity control as part of a complete Infinity system, allows it to literally adapt its output to the needs of the home. With infinite adjustments between 40 and 100% capacity, it gives the home only the amount of cooling or heating necessary.
This allows the system to operate longer at steadier, lower capacities, which ensures incredible energy efficiency and quiet operation with tighter temperature control than standard systems.
The Infinity® System goes beyond the average comfort system. While personalizing your home's indoor climate, it simultaneously helps you make smarter decisions about energy management with both intuitive adaptation and controllable options. The Infinity System is the innovative, efficient and simple answer to your indoor environment needs.
Ventilation System
WhisperGreen Select™ FV-05-11VKSL1 50-80-110 CFM, Ceiling Mount Fan/Light, Pre-Installed Multi-Speed with Time Delay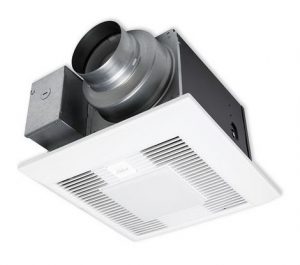 Multi-Speed with Time Delay (FV-VS15VK1) – Allows you to select the proper CFM settings to satisfy ASHRAE 62.2 continuous ventilation requirements. The fan runs continuously at a pre-set lower level, then elevates to a maximum level of operation when the wall switch is turned on, or when the SmartAction® motion sensor or condensation sensor module is activated. A high/Low delay timer returns the fan to the pre-set CFM level after a period of time set by the user.
SmartAction® Motion Sensor (FV-MSVK1) – Automatically activates when someone enters the room. Once the settings have been applied, the fan becomes truly automatic, making it ideal for people with disabilities and assisted living environments such as nursing homes and retirement communities. This module also activates an automatic 20 minute delay off timer for the fan.
Condensation Sensor (FV-CSVK1) – Helps control bathroom condensation to prevent mold and mildew. Advanced sensor technology detects relative humidity and temperature to anticipate dew point, automatically turning the fan on to control humidity. Built-in Relative Humidity(RH) sensitivity adjustment enables fine tuning for moist conditions (30% to 80%, in 10% increments) and for satisfying CALGreen requirements. When the condensation sensor is used in conjunction with multi-speed functionality, the fan will kick up to high speed when the condensation sensor detects moisture in the room. This module also activates an automatic 20 minute delay off timer for the fan.
NiteGlow™ LED Night Light (FV-NLVK1) – A specialized photocell feature automatically turns on the 1 watt LED night light when darkness is sensed in the room. Hi/Low brightness switch enables you to fine tune the photo cell to work in conjunction with the darkness level of your bathroom. This module also activates an automatic 20 minute delay off timer for the fan.
ENERGY STAR® Certified for Energy Savings
Panasonic ventilation fans are ENERGY STAR® certified, where guidelines exist. ENERGY STAR® vent fans meet strict parameters set by the US Environmental Protection Agency (EPA). They provide better efficiency and comfort with less noise, and feature high performance motors and improved blade design, providing better performance and longer life. WhisperGreen Select was awarded 2015 Most Efficient. This mark recognizes WhisperGreen Select as delivering cutting edge energy efficiency along with the latest in technological innovation. It is an award that represents the best of those products that qualify for ENERGY STAR®.
Engineered Distressed Shadow Bamboo Flooring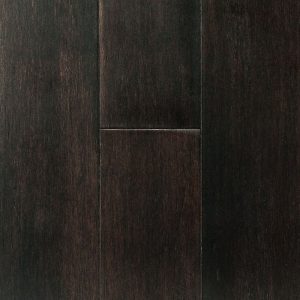 The distinctive and stylish dark chocolate hues feature a textured surface that captures the essence of aged flooring. Both warm and inviting, this bamboo is a perfect backdrop for cozy afternoons.
Supreme Bamboo 3/8″ x 3-7/8″
Quick Highlights:
Green Option for Customer
MDF Core
Easy Click Installation
Backed by a 30 Year Warranty
About Bamboo:
Bamboo floors' popularity has increased over the past few years as people have become more aware of the fragile state of the environment. Because it is a grass rather than a wood, it grows far more quickly than a tree. The plant's extensive root system continually grows underground and it replenishes itself naturally, as grass does. New growth, which springs out of the ground and can mature up to 24″ in 24 hours and unlike trees, bamboo will regenerate quickly, making it a renewable resource.
The Great Outdoors:
Outdoor Living Products from CertainTeed:
EverNew® Vinyl Decking comes with a lifetime limited warranty and 5-year SureStart™ protection for peace of mind. Create the space you want with CertainTeed EverNew® vinyl decking solutions: easy to install, easy to maintain, and easy to clean for busy no-maintenance lifestyles.
EverNew® Oxford Vinyl Railing offers everything you need for a safe and secure railing installation. Oxford goes the extra mile with standard features like concealed aluminum rail mount brackets and stainless steel screws, for long-lasting strength and peace of mind.