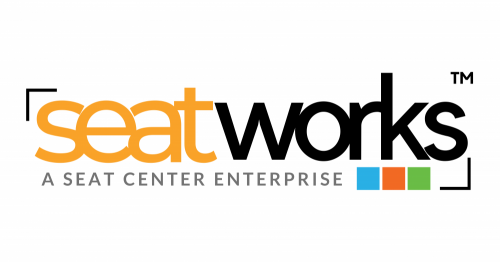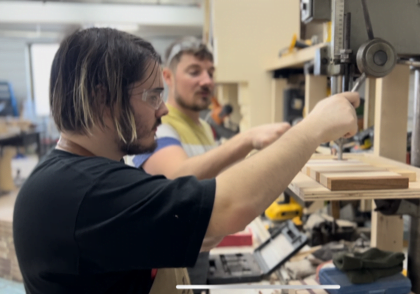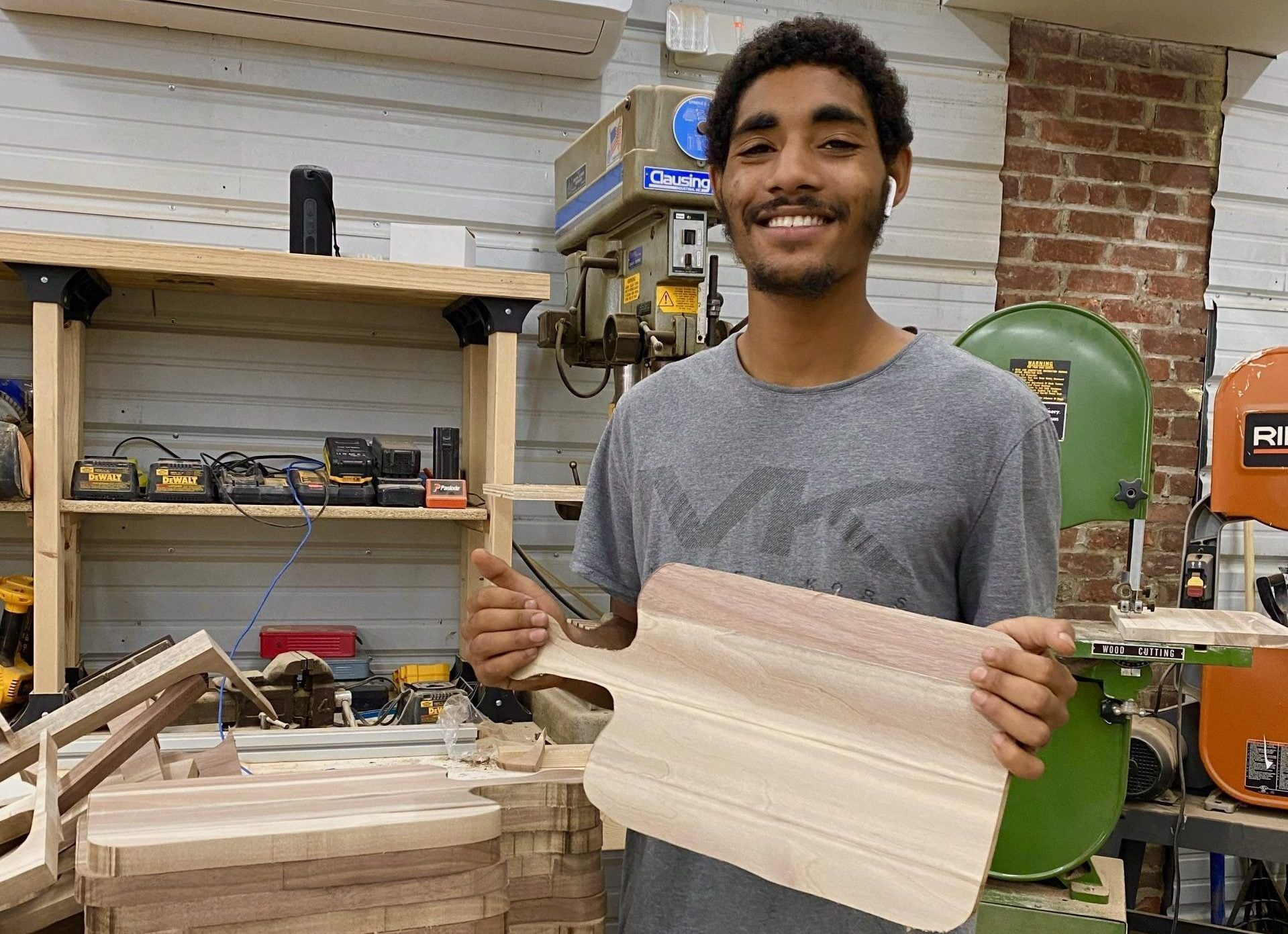 Our SEAT Works products are handcrafted with love by a young person to whom life hasn't always been so kind. Your purchase helps our young people realize that despite adversity, there is indeed purpose for their lives. Our SEAT Works products are made with love by our students and graduates, and are proudly crafted in partnership with Anything But Bland (ABB) Designs, our local manufacturing partner.
Our Process
1.Come in or shop online.
2.Complete the online payment and await confirmation.
3. You may come in with poof of purchase to pick up your items one business day after you've completed your purchase.
Shipping
SEAT Center is unable to ship at this time, however products are available for pick-up at our Church St. campus, located at 120 S. Church st., Schenectady NY, 12305. Looking to ship? Our manufacturing partner ships directly from their website. Place your order HERE to have orders shipped right to your door.
Returns
All sales are final; therefore, SEAT Works' merchandise is not eligible for returns. Your satisfaction is our greatest priority. Should you run into any issues with your purchase, please shoot us an email at hello@seatcenter.org.
Product Partners
Products are available for purchase at our Church St. Campus, 120 S. Church St. Schenectady NY, 12305. Products can also be purchased at Schenectady Trading Company, located at 609 Union St. Schenectady NY, 12305. You may also purchase our cutting boards online from our manufacturing partners, Anything But Bland (ABB) Designs, who can ship directly to your door.
Client Satisfaction
Our Latest Product Review
"I decided to visit Mr. Bland's woodworking shop, which he claimed is his passion. I was kindly given a tour by his wife. In the backroom, Mr. Bland was working with a young man from the SEAT Center to make the cutting boards. I purchased a few in different sizes, which I find so convenient, as I don't have to pull out and clean my large cutting board for a simple sandwich. The wood is smooth and the grains are beautiful. They're very well made; they even have rubber feet screwed into the bottom. I was, also, instructed me on how to care for the wood. Mr. Bland and his wife are both committed to making a difference for others in Schenectady. They're hardworking, kind and generous with their time and talent. I wish them well in all future endeavors."