Get trained, get paid!
SEAT Center offers paid training and industry recognized certifications and credentials in high-demand careers.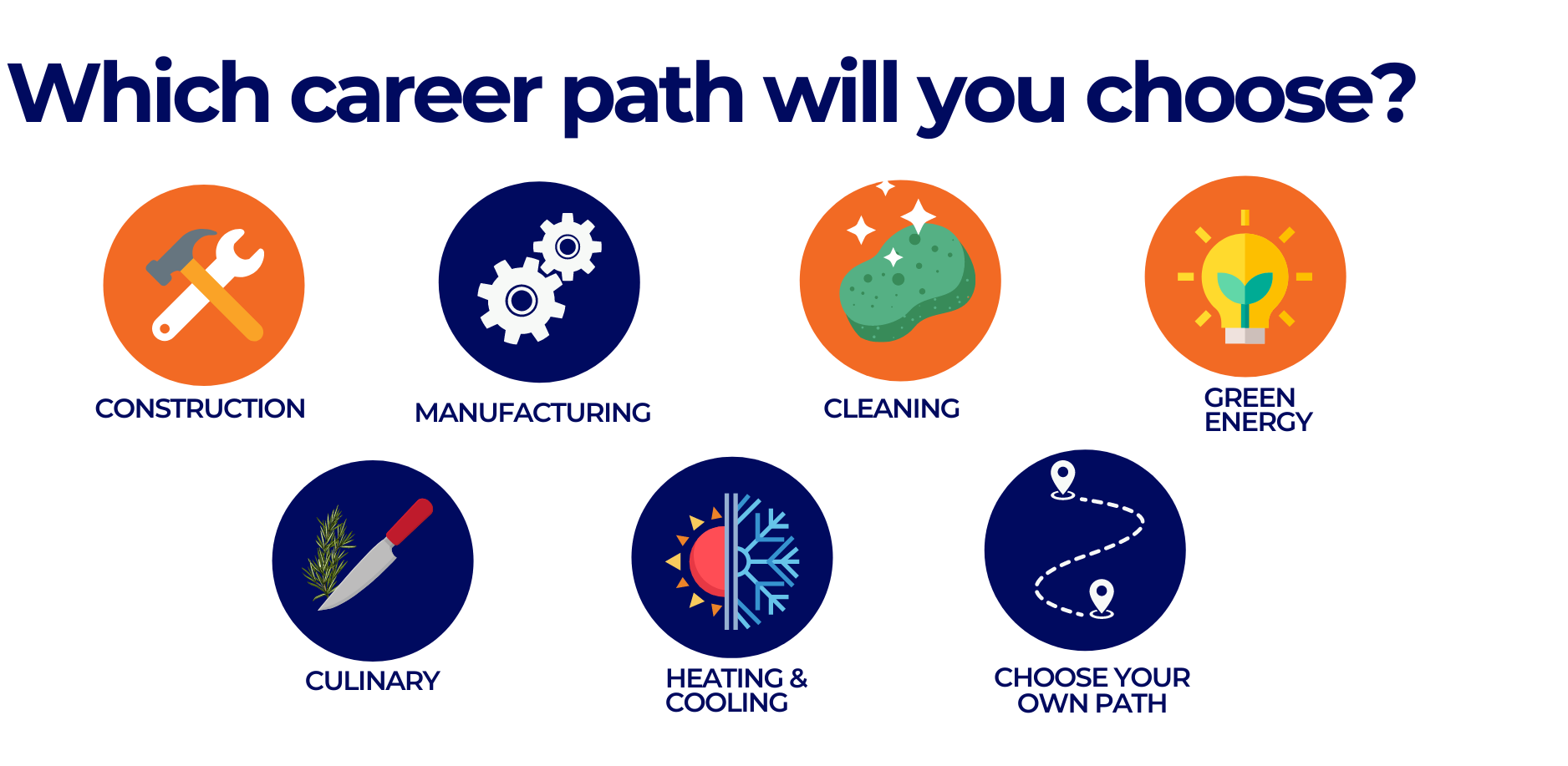 Industry Recognized Certifications
SEAT Center offers a growing list of industry recognized certifications and credentials which give students and trainees a competitive edge in high-demand careers. Stand out from the pack with one or more of the certifications listed below:
Your Role in the Green Environment
OSHA 10hr
OSHA 30hr
National Center for Construction Education & Research (NCCER)-CORE
Society for Manufacturing Engineers (SME)- Manufacturing Associate
National Restaurant Association Education Foundation (NRAEF)- Restaurant Ready
ServSafe Food Handler & Allergens
First Aid/CPR
LEAD RRP
A MOCKINGBIRD OPPORTUNITY LEARNING PROGRAM: COMBINES ADULT BASIC EDUCATION, WORKFORCE PREPARATION & WORKFORCE DEVELOPMENT
Training Values
We believe it is part of our core mission to not only prepare young people for entry-level jobs, but to provide the academic rigor and classroom environment to create life-long learners who are better equipped for the challenges of college and advanced training.
That is why our curriculum incorporates a college preparatory environment to align with common core and college entrance requirements. The education model at SEAT Center is a unique "Learn by Doing' model that incorporates authentic learning through project based, contextualized lessons.